On September 25 afternoon, I Pinco Pallino held its grand opening ceremony in Shanghai Plaza 66, officially announcing the opening of its sixth store in China, and its first flagship store in the country. The flagship store occupies 62 square meters, with the most notable feature being a chandelier imported from IPP's flagship store in Milan, Italy. The chandelier is now transferred to the Shanghai flagship store like an Olympic torch for the I Pinco Pallino brand.
The ribbon-cutting ceremony in Plaza 66 was attended by Italian Consul General Mr. Stefano Beltrame and Commercial Consul Miss Eugenia Palagi, in addition many partners and stars of the fashion industry. Further, I Pinco Pallino was represented by Little Star Brands Group COO Mr. Luke Luan and international movie star Zhang Ziyi, who wore a custom high-end I Pinco Pallino dress to the event.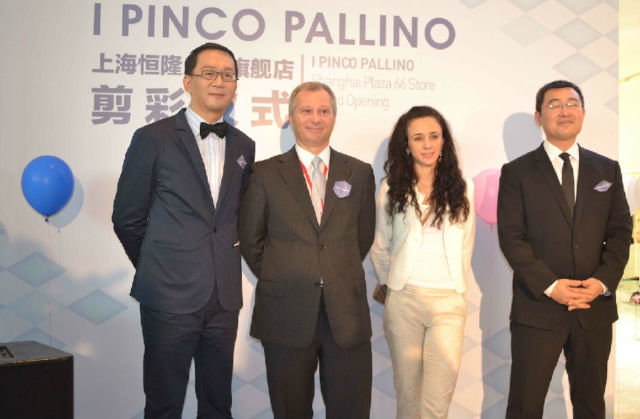 For more on this story, please click here.
Lunar | September 25, 2014